Restaurants & Cafes
Business Details
A delicious array of pizza, pasta, mains, desserts and drinks.  Order online, and for pickup orders receive a 10% discount.
211 High St Rd, Ashwood VIC 3147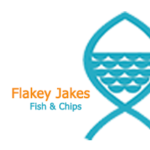 Business Details
Welcome to Flakey Jakes Fish and Chips, located at 499 Warrigul Rd, Ashwood. Offering pickup we specialise in burgers, flake, chips, seafood and more.   Order online via the website.
Business Details
Stocksville is Ashwood's new kid on the block proudly serving FiveSenses coffee, alongside a delicious menu with all your favourite Melbourne classics.
Stocksville's interior has been distinctively designed by EwertLeaf, taking inspiration from Ashwood's history and association with the old Stocksville Post Office which was open from 1955 – 1993 on Cleveland Rd.