NetSetGo! is Netball Australia's Junior Netball Program and Waverley District Netball Association is an accredited NetSetGo! Centre.
Our program which is aimed towards players aged 5 to 10 years old incorporates activities to enhance player's netball skills and an understanding of the game in a fun and safe environment.
We aim to provide participants with the best possible learning and playing experience that enables them to develop a positive introduction to netball, encouraging enjoyment and continued participation within the sport.
The structured program will provide every participant with the opportunity to develop netball skills, physical fitness, social skills, sportsmanship and an understanding of the game of netball.
WDNA run both a Saturday Morning program at the Waverley District Netball Association courts in Ashwood, and a Wednesday afternoon program at the Oakleigh Recreation Centre.
All registrations for both the Saturday and Wednesday program are completed through Netball Connect
All participants will receive a NetSetGo pack which includes a t-shirt and ball – this pack is sent directly to participants.
If you have any issues with registration please contact us at [email protected]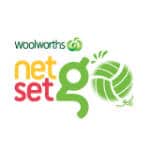 SATURDAY WDNA PROGRAM
LOCATION:
Waverley District Netball Association
Ashwood Netball Courts Corner Cassinia Ave &, Farmer St, Ashwood 3147
TIME:
8:00am – 9:00am
WINTER 2022 DATES:
Week 1 – Saturday 30 April
Week 2 – Saturday 7 May
Week 3 – Saturday 14 May
Week 4 – Saturday 21 May
Week 5 – Saturday 28 May
Week 6 – Saturday 4 June
Week 7 – Saturday 18 June
Week 8 – Saturday 23 July
Week 9 – Saturday 30 July
Week 10 – Saturday 13 August
No session 11 June, 25 June, 2 July, 9 July, 16 July
SPRING 2022 DATES:
Week 1 – Saturday 27 August
Week 2 – Saturday 3 September
Week 3 – Saturday 10 September
Week 4 – Saturday 8 October
Week 5 – Saturday 15 October
Week 6 – Saturday 22 October
Week 7 – Saturday 29 October
Week 8 – Saturday 5 October
Week 9 – Saturday 12 October
Week 10 – Saturday 19 October 26 October
No Session 17 September, 24 September, 1 October
WEDNESDAY ORC PROGRAM
LOCATION:  
Oakleigh Recreation Centre
2A Park Road, Oakleigh 3166
TIME:
4:30pm to 5:30pm
TERM 2 DATES:
Week 1 – Wednesday 27 April
Week 2 – Wednesday 4 May
Week 3 – Wednesday 11 May
Week 4 – Wednesday 18 May
Week 5 – Wednesday 25 May
Week 6 – Wednesday 1 June
Week 7 – Wednesday 8 June
Week 8 – Wednesday 15 June
Week 9 – Wednesday 22 June
TERM 3 DATES:
Week 1 – Wednesday 13 July
Week 2 – Wednesday 20 July
Week 3 – Wednesday 27 July
Week 4 – Wednesday 3 August
Week 5 – Wednesday 10 August
Week 6 – Wednesday 17 August
Week 7 – Wednesday 24 August
Week 8 – Wednesday 31 August
Week 9 – Wednesday 7 September
Week 10 – Wednesday 14 September
TERM 4 DATES:
Week 1 – Wednesday 5 October
Week 2 – Wednesday 12 October
Week 3 – Wednesday 19 October
Week 4 – Wednesday 26 October
Week 5 – Wednesday 2 November
Week 6 – Wednesday 9 November
Week 7 – Wednesday 16 November
Week 8 – Wednesday 23 November
Week 9 – Wednesday 30 November
Week 10 – Wednesday 7 December