Professional Services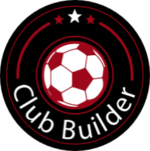 Business Details:
Our mission is to build the sporting clubs for the children of your children.
The Club Builder program provides a structure and environment for sporting club committees to engage in a strategic planning process that delivers lasting benefits not just for this year, and next year, but for the next generation.
This is no pipe dream. All too often we see clubs with great vision that never reach their potential due to a high turnover in committee personnel; planning horizons that only address short term needs; an inability to effectively mobilise and motivate volunteers and an inability to effectively engage sponsors and government representatives.
These common traits are not surprising and with a structured program can be overcome.  Contact, Anthony Nicholls at anthony@arwk.com.au.