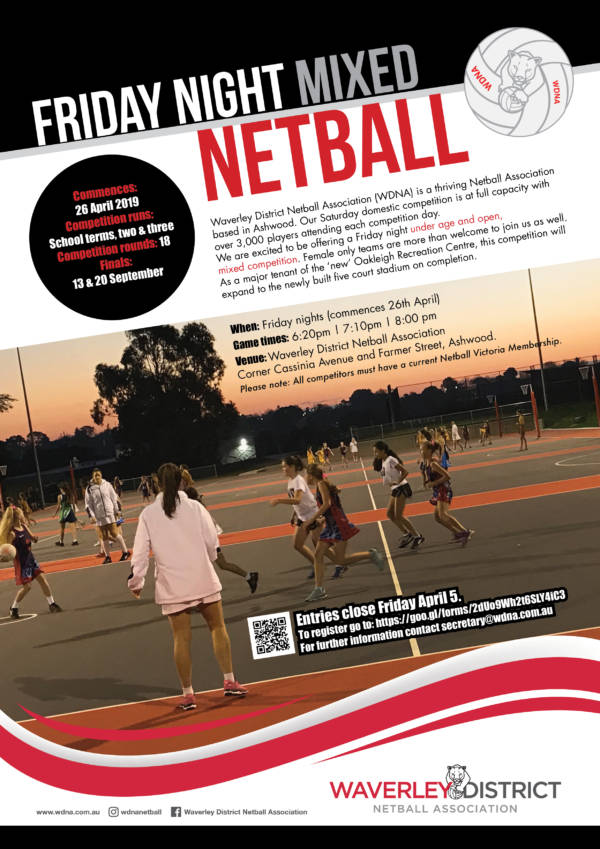 Friday Night Mixed Netball Competition
With our Saturday domestic competition at full capacity with over 3,000 players attending each competition day, we are excited to be offering a Friday night under age and open,
mixed competition. Female only teams are more than welcome to join us as well.
As a major tenant of the 'new' Oakleigh Recreation Centre, this competition will expand to the newly built five court stadium on completion.
When: Friday nights (commences 26th April)
Game times: 6:20pm | 7:10pm | 8:00 pm
Venue: Waverley District Netball Association
Corner Cassinia Avenue and Farmer Street, Ashwood.
Please note: All competitors must have a current Netball Victoria Membership.
Entries close Friday April 5.
To register go to: https://goo.gl/forms/2dUo9Wh2t6SLY4iC3
For further information contact secretary@wdna.com.au